There is no such power as the power of a good friend's support on your side. To feel loved, to feel reciprocated is probably the highest of all motivation to get even the most difficult job done. Housing knows the difficulty of sustaining motivation for everyday of the week, some days in our life we do need a pat on the back, a little bit of support from a friend or family to keep the spirit up and to keep marching forward.
Any company founded on the basis of such an ideology is bound to reach great horizons.It is these relations that we develop and the bonding we foster which remains as an accumulated sum of our being of existence. No matter how tough are the circumstances, how critical the situation turns out to be there are always some people we can fall back upon. These stories of #togetherness and collaboration goes a long way forward and helps us achieve the invincible goal.
To be together at times requires you to make the decision which is not best for the individual but for the team. A team after all goes far ahead and far longer than the individual.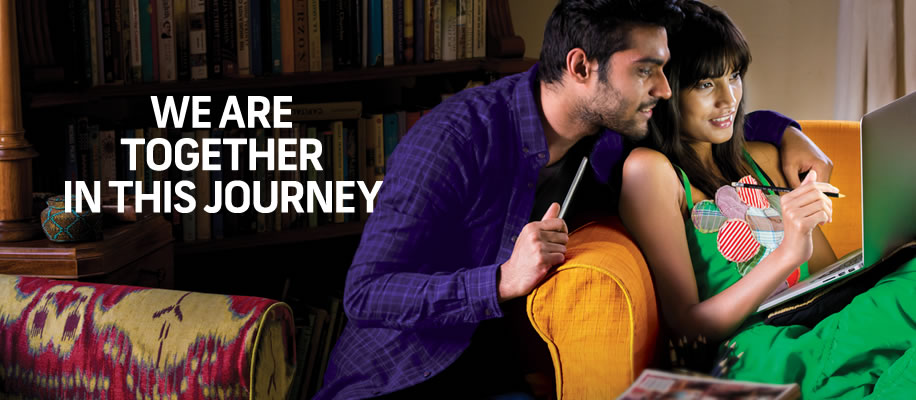 I still remember the time I was left with no choice but to move to Pune for my first job. It was never a choice possible for me as an individual but when I found a few of my friends also left at the same threshold of choice, that was our moment of #togetherness. It was as if the moment has seized us, we were all together in the journey of start of our careers in a city 2500 miles from home. We were just like a family away from home. None of us knew about the challenges that lied ahead of us but we were ready for all that was in front of us, as a group, as a team. It was that spirit of #togetherness and the company of friends that reignited the hope of a better life in our situation of crisis.
We had to search for a flat/pg so that all us friends could be together, a cook for our meals and other basic survival needs. Courtesy housing.com, at least the search for accommodation was never a worry, un-matching food tastes definitely was a matter of concern for quite some time till we learned to respect each other's food preferences. The few outings we had came as a rescue to our monotonous routines and further strengthened the bond. The skills, projects, offices changed but what remained constant was the bond we developed over those cups of coffee, the stories that we shared at dinner remain refreshed in our hearts. Those days at beaches or after office parties at restro-bars take away all our sadness and problems.
Being #together comes with a sense of attachment with the feelings of others. A sense of pride in their victory and a pinch of sour in detachment. In all, it is a journey to cherish while it lasts.
———————————————————————————————————
Do Visit: http://www.housing.com